Gold Quality Mark for History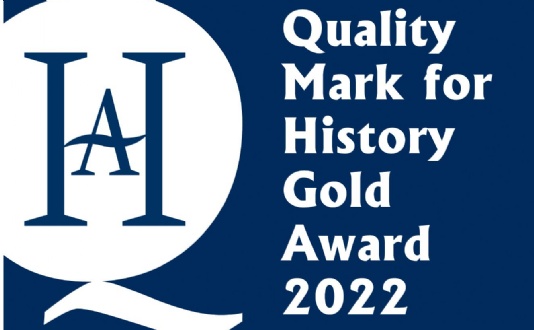 We are delighted to announce that we have been awarded the History Association's Quality Mark Gold Award. Congratulations to all involved.
The Historical Association Quality Mark is an award that recognises the excellence of history provision in a school. The Quality Mark assess and values the history provision of the teacher, their department and the school and what is being offered to young people.
The Quality Mark provides a framework for success in which to develop an outstanding provision of history for a school. There is a regulated programme for a school working to achieve the Quality mark to follow, with a clear assessment procedure delivered by independent Historical Association appointed assessors.
Now that we have been awarded the gold award recognising our excellent History provision, we will keep the award for three years and will be excited to apply again after that period with even more exciting developments in our History curriculum.