Levi's Incredible Find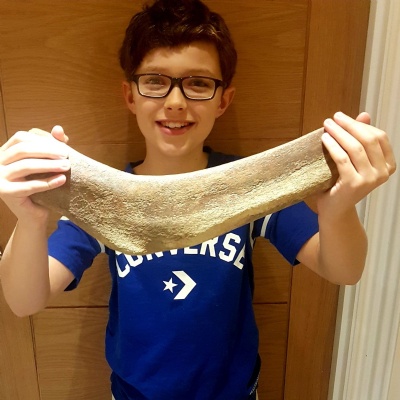 Levi (year 5 F) would like to very excitedly share his rare discovery with the school. While fossil hunting on Isle of Sheppey the weekend before lockdown - Levi picked up a bone that he first thought was that of a whale.
However, the National History Museum has confirmed that the bone is in fact the top end of a rib of a Woolly Mammoth from the last ice age (11,600 - 2.8 million years old).
In the history of Isle of Sheppey there has only been two previous Mammoth fossils discovered. We will share the news article in due course.